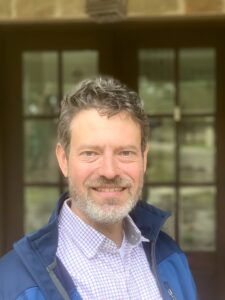 Wendel is a TREC licensed Professional Real Estate Inspector TREC LIC: 25863 who brings years of software engineering design and management experience to home inspections. He is a NACHI CPI (Certified Professional Inspector) and is fully licensed and insured.
Born in New Orleans, he has proudly called Central Texas home for the last 20+ years. Wendel graduated from the University of Louisiana Lafayette with a B.S. in Electrical Engineering. After a long and successful career in the Austin tech market he decided to start his own business — one which would combine his skills as an engineer with some of his favorite hobbies: woodworking, cabinet making and overall building projects.
Wendel and his wife live in Southwest Austin with their four sons. Wendel is an active volunteer in the community. He serves as a leader with his local Cub Scout Pack and as a recreational soccer coach. In his precious "free" time, Wendel enjoys cycling, camping, and amateur radio.